INTERNATIONAL PARENTS
PVA has special services for International IPs and our website will be updated in the near future. In the meantime, please contact PVA via info@passportvisaadvisors.com or call us at +1 704-246-6373
Applications for US passports remain high with the shortest processing time quoted by the US Department of State being 7-9 weeks. The Agency also advises to allow two additional weeks for shipping to and from Philadelphia.
US Passport for Surrogate Babies
Long Experience
For more than 10 years the owners of Passport & Visa Advisors have helped international couples and individuals to obtain a US passport for infants born in the United States via surrogacy. PVA works directly with surrogacy agencies, legal practices, international couples and individuals to obtain US passports for their child or children as quickly and efficiently as possible.
Higher Success Rates
The United States is a popular surrogate birth destination due to higher success rates, better quality of care, advanced medical technology and as well as significant legal protections afforded through most US state courts. Specifically, single fathers and same sex couples who experience restrictions against surrogate birth in their home countries find acceptance with the surrogate process in the USA.
Trouble Free
When a couple or an individual is unable to have a child on their own, they often turn to a surrogate to carry a child till birth. Intended parents may seek a surrogacy arrangement when either pregnancy is medically impossible, pregnancy risks are to the mother are too high or a single man or a same sex couple's want a family and are unable to do so via traditional methods.
Commitment
Passport & Visa Advisors understands the nuances of the US passport petition when the parents are from overseas, language is a barrier and the family unit is non-traditional such as a man or two men, married or not. PVA is here to help families return back to their home country with their new born child as quickly and as effortlessly as possible.
Recommended by these top US firms:
Operational Excellence
U.S. Passports, Travel Visas and Legalization Services Simplified
Passport Visa Advisory is a passport and visa expediting service dedicated to assisting international travelers obtain US passports and foreign visas quickly and efficiently utilizing our experienced and professional experts who will manage the application.
CONVENIENCE AT YOUR DISPOSAL
Our Company focuses on its customers, their requirements, and needs.
If you require an in-person appointment, our offices are conveniently located at 250 N. Trade Street in the heart of Matthews, NC historic district, the Johnson Building is the home of Kristopher's Bar & Grill and the offices of Passport & Visa Advisors.
PERSONALIZED SERVICE FROM KNOWLEDGEABLE PROFESSIONALS
High-quality, face-to-face service levels.
PVA's proposition value is to cater to the needs of travelers who desire and appreciate personalized service from knowledgeable and understanding professionals. PVA advisors instruct and educate clients on all travel requirements for international destinations.
Client Testimonials – See What People Are Saying About Us
Chris Honeycutt
December 6, 2022.
Have Triggers? Lost your passport? Mark at Passport and Visa Advisors lends his unique combination of professionalism, values and up to date knowledge to insure your safe travel begins with expedited passport services.
daniel corker
December 1, 2022.
I can't speak highly enough of these guys. We were in the US as we were having a baby by surrogate and having been away from friends and family for a long time were extremely keen to get home as quickly as possible after she had arrived - the factor determining when we could do that was obtaining a passport for her. Arranging that in a foreign country and trying to ensure we didn't miss any stages out or do anything wrong, thereby resulting in unnecessary delay, was quite a daunting prospect and so we decided to ask Passport/Visa Advisors to help. In a nutshell PVA made the whole process extremely easy, took away all stress and worry that we would get anything wrong, and did those things in a calm friendly and professional manner. With PVA's help, without having to travel more than 2 miles from where we were staying (important when you have a 7 day old child!) we were able to turn the entire passport application around and have the document in our hand in approximately 12 days (including a public holiday in America) and able to fly home only 14 days after the birth.
Lisa Schulz
November 30, 2022.
I was feeling like I was in a pinch. Not able to navigate through the consulate website I was trying to reach. Passport & Visa Advisors were able to reach the consulate for me quickly and help me resolve my issue. They really help to solve passport questions and advice for any time and even holiday travel from the States. I am so grateful for their service.
Ori Raviv
November 29, 2022.
Dear Marc and Catie We can't thank you enough for the amazing experience working with you on the passports for our twins, born in Vegas in October 22. We had a horrible experience from 7 years ago, getting the passport for our older son. We are not used to this kind of service. Everything was arranged beautifully to us, we have received the passports with minimum effort from our side, so we could focus on our new babies. We would recommend their service to anyone anywhere Thank you ❤❤❤
Stefan Heidrich
November 27, 2022.
Excellent services on expedited passport T. Team was easy to reach. Highly reactive and insured close communication. A clear recommendation.
Itay Cohen
November 25, 2022.
Marc provided detailed instructions and the passport arrived really quick! Great service, very recommended
Tony Tognarelli
November 25, 2022.
The right kind of help when you need it the most! Marc was able to walked us through the whole process with a high degree of professionalism. And, the most important thing: he was checking all the marks on the timeline. We are very pleased with Passport & Visa Advisors' level of service.
Tim Connell
November 17, 2022.
Having been through the process for getting a passport I was a little skeptical as to how Marc and his team could make this more streamlined and efficient - I was so pleasantly surprised, they are the consummate professionals, and everything happened as promised and on time - 100% recommend their services to anyone. Tim Connell
Victoria Frenette
November 4, 2022.
We booked a trip requiring a passport for our 30th wedding anniversary only to discover our passport would expire before the six month requirement for travel. Marc "saved" us with his kind service, friendly attitude with our "plight" and helped renew our passports within the time frame that we were working with regarding our travel plans. We highly recommend Marc for all of your travel passport and visa needs.
Bradley McCall
October 29, 2022.
I cannot imagine there is an outfit more professional or helpful than Marc and his team to help with something that when needed, can be incredible confusing and stressful. Marc went out of his way to explain the best possible solutions for our situation and did so in a way that left him with no business, and saving me thousands of dollars! Totally unheard of. I will definitely be quick to share his contact info to anyone in need of passport help.
Worry free US Passport Application Assistance
Anywhere, anytime, you can count on Passport Visa Advisors to meet your passport application processing needs, fast.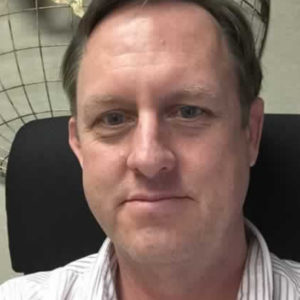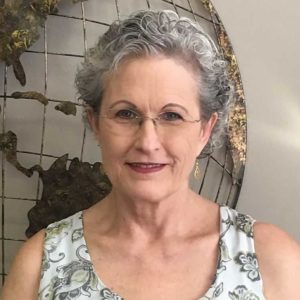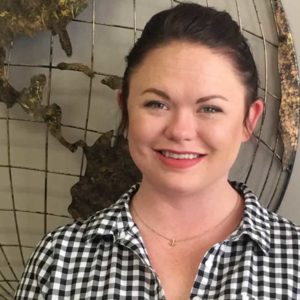 Marc Gilland, Anne Gilland, Catie Gilland-Smith, owners
OUR SERVICES
High-quality, face-to-face service levels not usually found in the passport and visa industry.
WE SERVE THE FOLLOWING U.S. LOCATIONS AND MANY MORE: